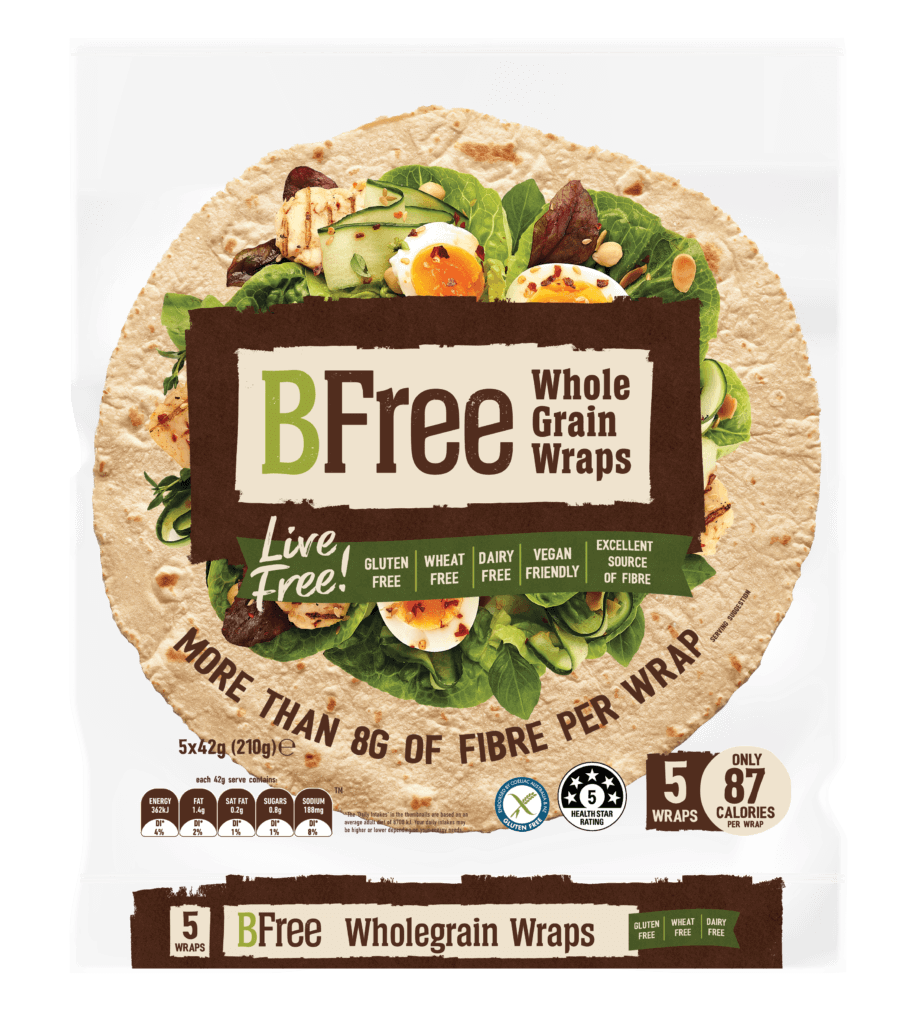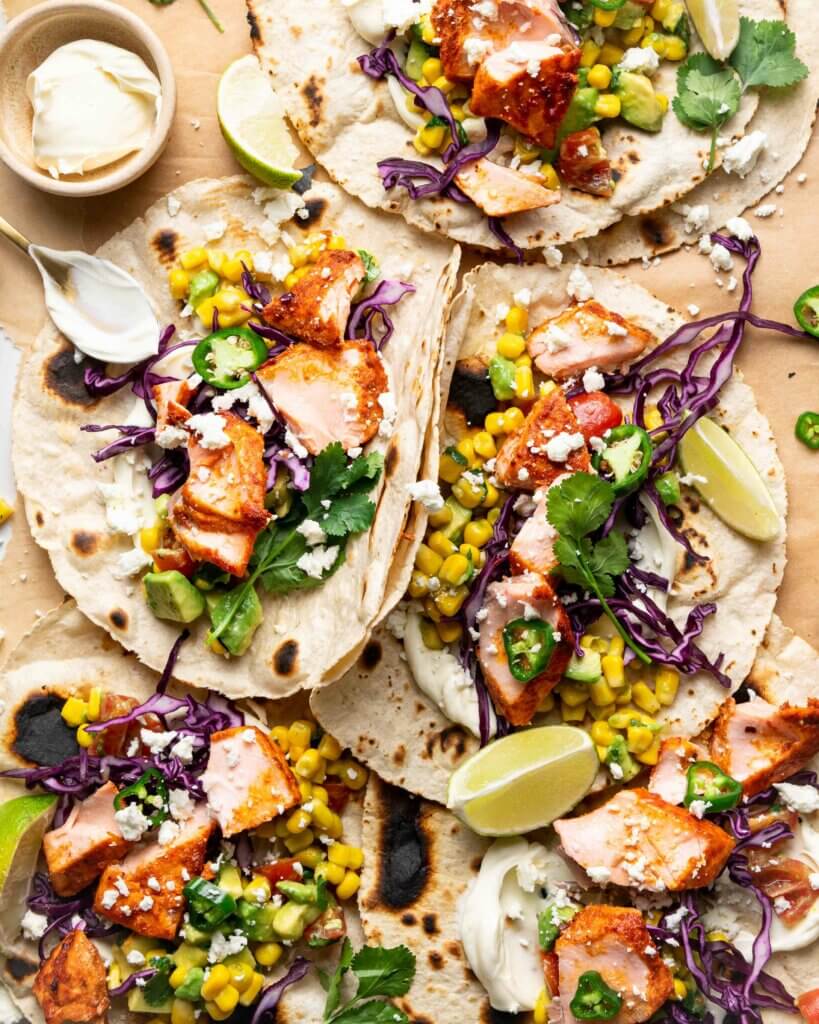 Our Wholegrain wraps are full of goodness!
Made using a blend of flours with 19% wholegrains including Sorghum, Millet, Rice, Teff and Buckwheat Flakes.
Ingredients
Gluten Free

Dairy Free

Vegan Friendly
Water, Wholegrain Flours (19%) (Sorghum Flour, Rice Flour, Teff Flour), Bamboo Fibre, Chickpea Flour, Buckwheat Flakes, Potato Starch, Thickeners (Xanthan Gum, Guar Gum, Carboxymethylcellulose), Tapioca Starch, Corn Starch, Canola Oil, Sugar, Psyllium Husk, Millet Flour, Potato Fibre, Yeast, Raising Agents (Monocalcium Phosphate, Sodium Bicarbonate), Pea Protein, Salt, Acids (Citric Acid, Tartaric Acid), Fermentates, Preservative (Sorbic Acid), Flavouring.
May contain Sesame.
For the most complete and up-to-date list of ingredients and nutritional information, please refer to the product packaging.
Dietary Suitability
Certified Gluten Free
Dairy Free
Vegan
Wheat Free
Non GMO
Nut Free
Nutritional Information
Wholegrain Wraps
Per 100g
Per 42g Wrap
% Daily Intake*
Energy
863KJ/206kcal
362KJ/87kcal
4%
Protein
5.3g
2.2g
4%
Fat, total
3.4g
1.4g
2%
of which saturates
0.5g
0.2g
1%
Carbohydrates
28.5g
12g
4%
of which sugars
1.9g
0.8g
1%
Dietary Fibre
20.5g
8.6g
29%
Sodium
448mg
188mg
8%
Gluten
Not Detectable
Not Detectable