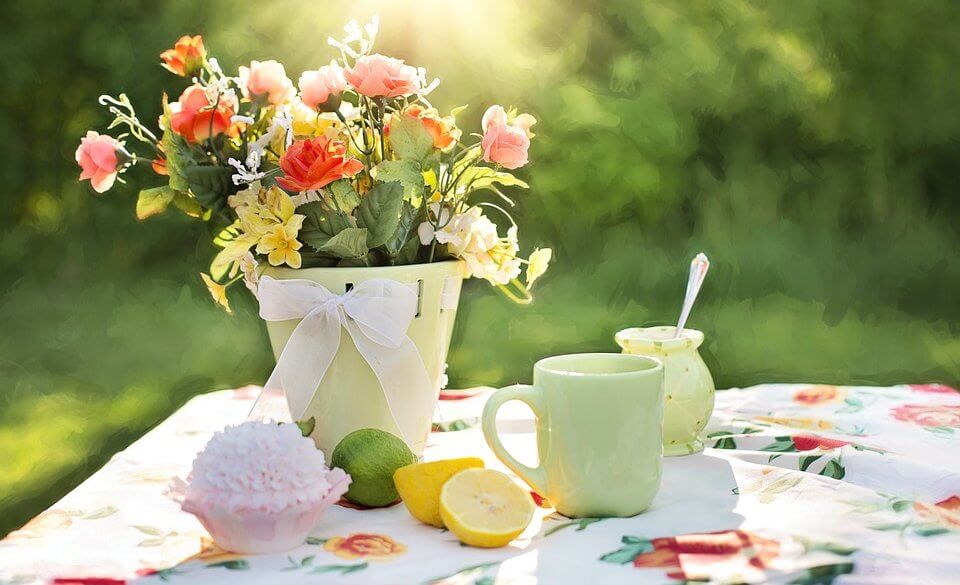 There is so much to look forward to during the summer months: BBQs, summertime sunshine, road trips with family and friends and warmer weather, but it's important to stay well so you can enjoy each and every moment of the summertime season. Here are ten summer wellness hacks to help you practice optimal health during the summertime season.
#1 Avoid Refined Foods
Summertime means backyard BBQs and back garden parties, which can all be filled with foods you usually do not eat every day. Excess carbohydrates, processed foods and refined sugar can leave you feeling less than stellar. Instead, elevate your summertime dishes with lighter fare that is both delicious and nutritious.
#2 Don't Skip Meals
Busy summer schedules can make it difficult to sit down and enjoy a meal, but don't let summer fun get in the way of eating, after all, you need energy for all of your fun summertime plans. Keep healthy snacks on hand like fresh fruit, farmers market vegetables with homemade humous or Stone Baked Pitta Bread and guacamole dip so you always have a healthy snack nearby.
#3 Drink Plenty of Water
No matter what the season, it is always important to stay hydrated, but proper hydration is especially important during the hot summer months when heat indexes and humidity levels begin to rise. Always keep a reusable water bottle with you so you can stay hydrated no matter where your summer adventures take you. Add a splash of flavour with some fresh fruit. Some classic combinations like cucumber mixed with fresh mint leaves, lemon, lemon and lime, lemon and strawberries and pineapple.
#4 Eat for the Seasons
Summertime is synonymous with weekend farmers markets, so switch up your weekend grocery shopping with a trip to the farmers market. Take some time to talk with the local farmers to find out which fruits and vegetables are in season and stock up on summertime staples like berries, corn on the cob, garden fresh tomatoes and watermelon.
#5 Enjoy Cooling Foods
During warmer months, our bodies naturally crave cool foods to help our systems beat the heat, so stick to lighter fare like chilled gazpacho soups, fresh fruit, homemade fruit ice pops, raw produce and salads. Some of the best cooling foods that can also help keep you hydrated include cucumber, oranges, spinach, strawberries, and watermelon.
#6 Get Outside
The summer season is all about enjoying the great outdoors, so find some time to get outside in Mother Nature. Take advantage of the early sunrise and go for a morning run before your day begins. Take your afternoon lunch break outside and go for a leisurely walk or enjoy a spin around your area after dinner. Use the longer days to your advantage to get outside and enjoy the summer sunshine and warmer weather as much as possible.
#7 Slather on the (Natural) Sunscreen
Before heading outdoors into the summer sunshine, apply a safe sunscreen. Make sure to cover each part of your face and body and reapply every one to two hours, but re-apply more frequently if sweating or swimming.
#8 Sleep
Don't let the lure of late nights stand in the way of a good night's sleep. 7-9 hours of sleep per night is ideal, so give your body the proper sleep and restoration it needs. Going to bed at a time that ensures adequate sleep is the first step to getting proper shut eye.
#9 Workout Outdoors
Take your indoor treadmill workout outdoors and hit the local hiking or running trails instead. Go for a bike ride or long leisurely stroll. During the summer months, many gyms and yoga studios offer outdoor classes during the summer months, so explore nearby outdoor options by checking their websites.
#10 Don't Overcommit
Summer calendars fill up fast, which can easily leave many of us feeling depleted of energy and downright overwhelmed. During the summer months (and every month) do not be afraid to say no. Choose how you spend your time and do not overcommit. Remember to take time for you and what's most important.
The summer season goes by fast, so take time to enjoy the present moment and make the most of it. Do not overcommit yourself but fill your calendar with summertime activities you truly enjoy like beach or pool days, picnics in the local park and weekend road trips with family and friends. Summer only comes around once a year so make the most of it with these summer wellness tips. Happy summer everyone!