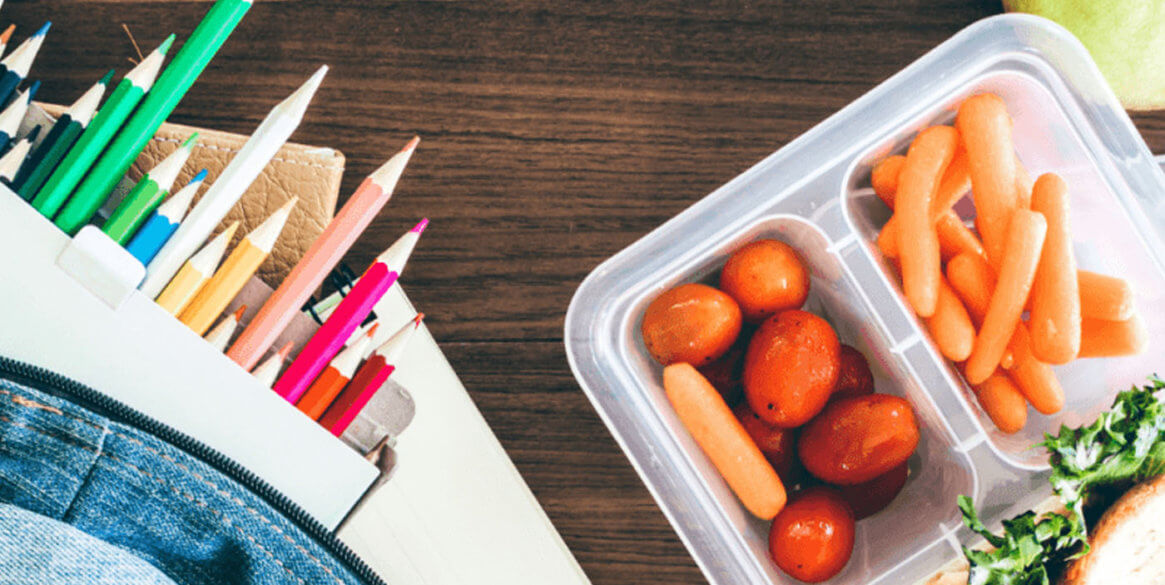 School is many things these days – it's a place where children learn and grow cognitively in a way that helps shape their personalities and develop social skills. It can also be a place where they are encouraged to acquire healthy eating habits to benefit their psychological performance in the classroom.
At school, children are told to eat healthily but just how important does the effect of not consuming a nutritionally valuable meal have on them? Medical authorities and nutrition researchers have documented that pupils who eat nutritious meals every day and lead active lifestyles tend to excel and those that don't seem to lack focus in school*.
School days can be long and tough for pupils, so it's important to make sure they have the proper nutrition to fuel them for the day ahead. This consists of the right amount of proteins, fruits, vegetables, grains and dairy**. Therefore, lunch is a vital meal for your little one to eat because it takes place about midway through the day and gives them the energy to power through their classwork***. With all this in mind, we have gathered some benefits and tips on how to make healthy school lunches and how to make them fun for your kids to enjoy.
Presentation is key
Our top tip to keep your kiddies interested and happy to eat their school lunch is to make it look fun so that it's fun to eat. We suggest buying a lunchbox that contains separate compartments that can hold different proportioned foods. Having different colors and shapes to choose from will help to make it look more exciting. Why not get sandwich covers that print funky designs onto bread or cool sandwich cutters? – there are loads to choose from so definitely get creative.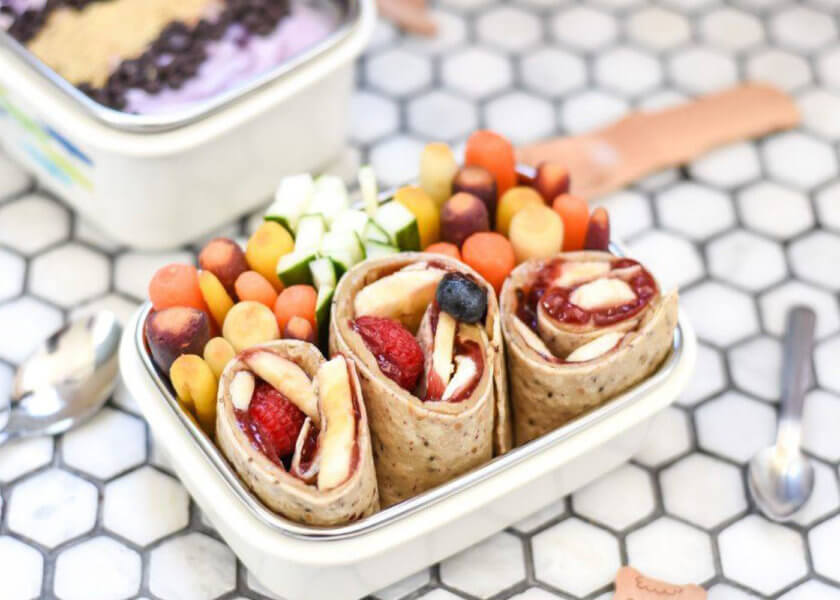 Brain-Boosting Fruits & Veggies
These foods are a necessity to help provide nutrients for healthy growth and development in kids. However, in reality, they don't seem to enjoy them as much as they are supposed to. This can be a difficult task for parents, but it's worth it. The benefits are endless, as it helps build a strong immune system to support your little ones battle the yearly school cold and flus. Nutritionists recommend five to thirteen servings of fruits and veggies each day, so this is one to prioritize in your kid's lunches. But remember, it's all about balance so it's important to include protein, fats and grains too****.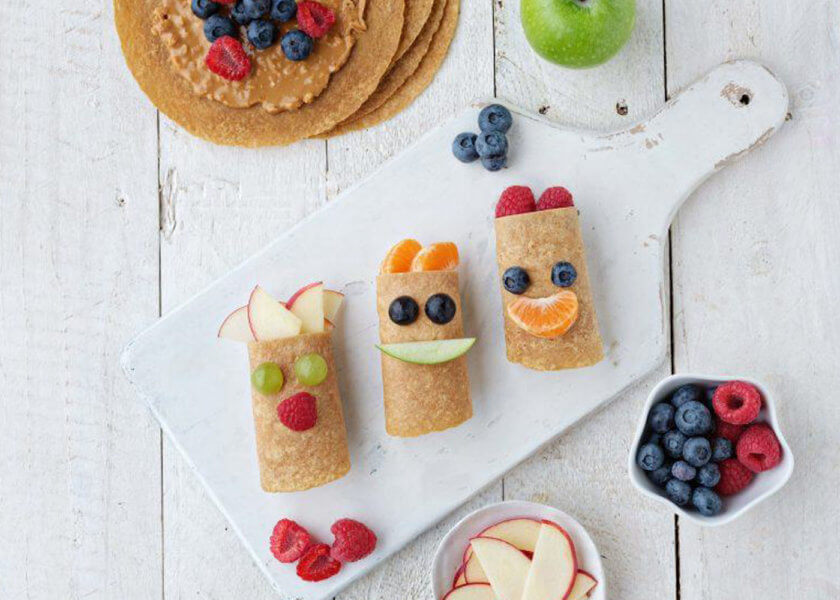 Healthy Treats
We all need a sweet treat now and then. But it's a great idea to reward your kids with a little dessert in their lunch boxes from time to time. This doesn't mean processed store-bought candy, it means knowing what your kids are consuming by creating fun treats with them at home. This is especially important since a lot of treats contains ingredients we have to watch out for due to allergies. One way we love to incorporate this is by dipping their favorite fruit into a little bit of chocolate. There is a lot of free-from chocolate out there these days, so it's definitely worth the lookout. This way you'll feel good knowing your kids are enjoying what their eating and also consuming one of their five a day.
Be Confident
Lastly, be confident in what you are feeding your little ones for lunch. Remember, you are the parent which means you set the standard. If you follow healthy eating habits, your child may eventually follow your lead. So, keep this in mind when packing a lunch box. Make note of all the foods your child enjoys and learn new ways to make them fun to eat.
Happy lunch-making!
– The BFree Family
*https://www.moneycrashers.com/healthy-easy-school-lunch-ideas-pack-kids/
**https://www.mayoclinic.org/healthy-lifestyle/childrens-health/in-depth/nutrition-for-kids/art-20049335
***https://www.abundance-catering.com/blog/3-benefits-of-healthy-school-lunches/
****https://healthyeating.sfgate.com/benefits-fruits-vegetables-kids-6463.html.