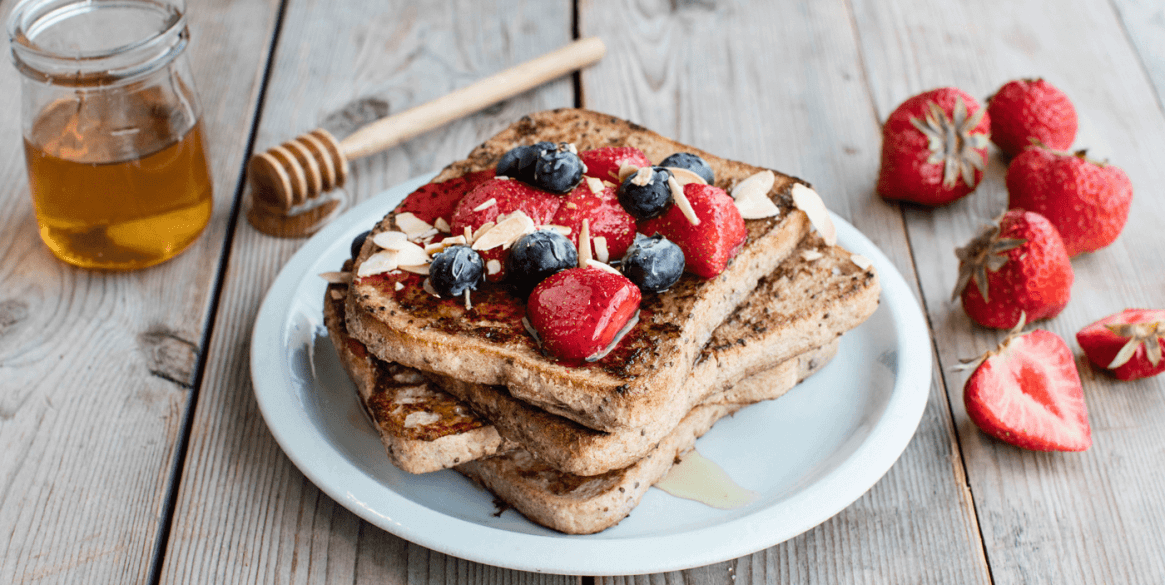 Ingredients
Gluten Free

Dairy Free

Vegan Friendly
4 slices BFree White Loaf
200ml almond milk or plant based milk of choice
1 small ripe banana
1/2 tsp Vanilla Extract
1 tsp Ground Cinnamon
1 tbsp Maple Syrup
1 tbsp Chia Seeds
To serve: blueberries, strawberries, flaked almonds and maple syrup
This vegan French toast is great for those with dairy or egg intolerances. It can be made in minutes and delicious served with fresh berries!
Method
1
Add all ingredients except bread in a blender and blend until smooth
2
Heat some oil in a non stick pan
3
Dip the bread into the batter mixture, then place in the pan.
4
Fry for 2 minutes on each side, or until golden and cooked through.
5
Serve with berries and flaked almonds.