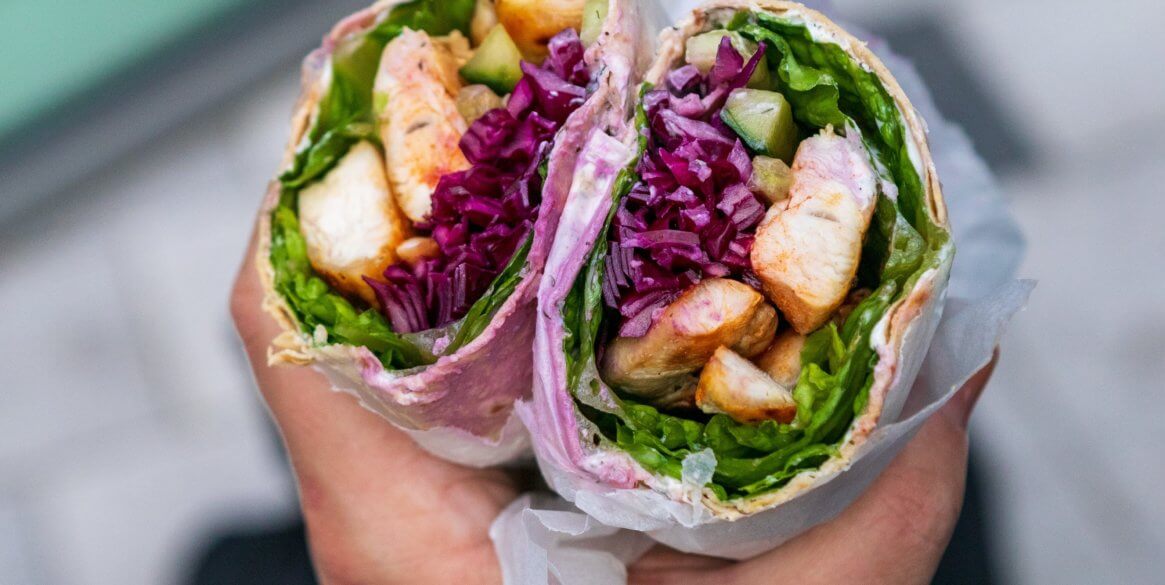 Ingredients
Gluten Free
1 pack BFree High Protein Wraps
For the Ranch spread
250g Fat Free Quark
1tsp Dried Dill
1tsp Garlic Granules
Salt & pepper to taste
500g Cooked Chicken Breast
Lettuce
Sliced red cabbage
Sliced cucumbers
Hot Sauce of choice.
This wraps packs a punch of about 50g of protein.
Method
1
Combine all the ingredients for the ranch spread in a bowl and set aside.
2
Place a sheet of greaseproof paper on a surface and place a BFree High Protein wrap on the paper.
3
Spread about 1/4 of the ranch spread on the tortilla and top with a couple of leaves of lettuce, 125g chicken breast, some cabbage and cucumbers.
4
Liberally splash on some hot sauce.
5
Roll the wrap into a burrito, then use the paper to wrap and tighten the wrap,  twisting the ends to compress. Slice the wrap in two down the middle and pop into a reusable container.