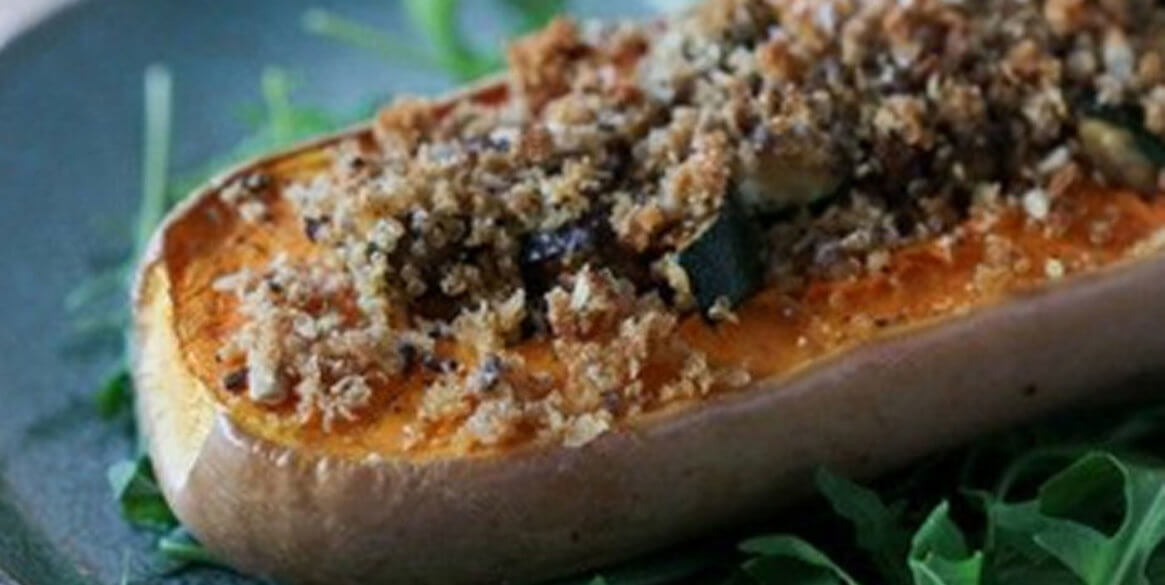 Ingredients
Gluten Free

Dairy Free

Vegan Friendly
1 butternut squash
3.5 oz quinoa, cooked
1/2 zuchinni, diced
1/2 eggplant, diced
Handful of pine nuts (optional)
3oz BFree Brown Seeded Loaf, blitzed into breadcrumbs
Salt and pepper
Method
2
Halve the butternut squash, scoop out the seeds.
3
Arrange the two halves on a baking tray, drizzle with a little olive oil, season with freshly ground black pepper and sea salt, sprinkle with dried oregano and cook for 40 minutes. Take out the oven, add the chopped peppers to the tray alongside the squash and cook for a further 10 minutes.
4
To make the stuffing, mix the rest of the ingredients together in a bowl.
5
Take the tray out of the oven and carefully transfer the peppers to the bowl with the rest of the stuffing. Stir together and spoon the filling onto the butternut squash.
6
Return to the oven for 10 mins.
7
Serve with a side salad and all the trimmings!