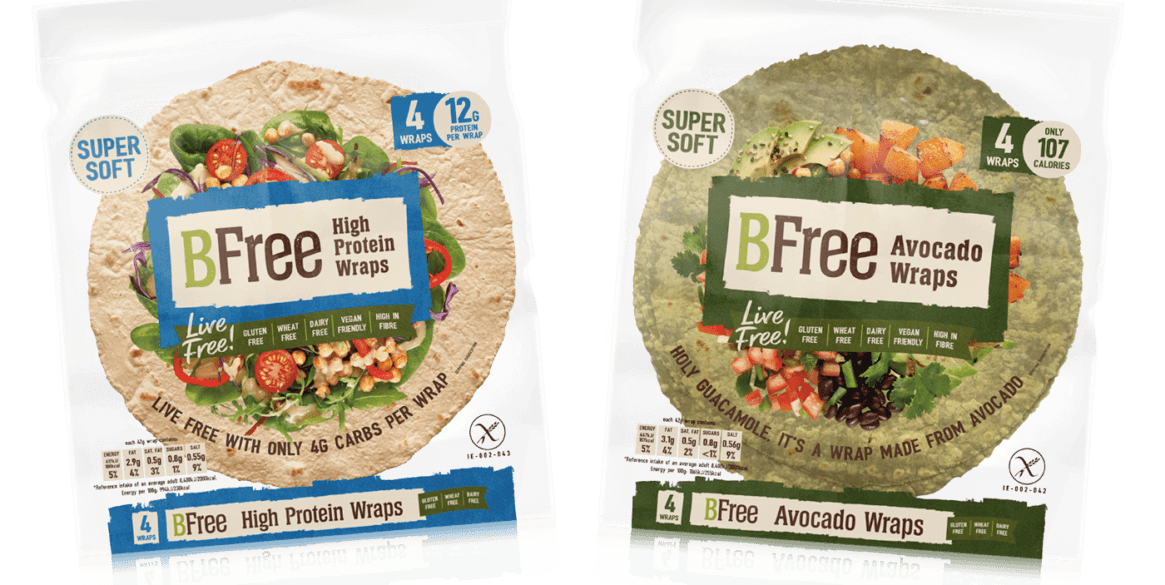 Holy Guacamole have you tried our new BFree Avocado Wraps and BFree High Protein Wraps? Forever thinking outside the box, we present you with products that are free from the ingredients you don't want and made with the ones you do.
We have transformed the goodness of Avocado into our Avocado Wrap, super soft and no added preservatives, these wraps are made from a blend of avocado, chickpea flour, rice, and pea proteins. Their green colour will brighten up any lunch box.
Trying to find ways to get more protein into your kid's diet? Our High Protein Wraps are an easy way to up their intake. Created using a blend of chickpea flour, rice, and pea proteins to create a delicious wrap with 12g of protein per wrap. Simply add chicken and veggies for a tasty, packed lunch.
Our wraps also double as the perfect kids' after school snacks too, cut them up and back them as tortilla chips or toast them to make yummy quesadillas.
Both wraps are available now in Dunnes Stores, SuperValu, and Tesco.