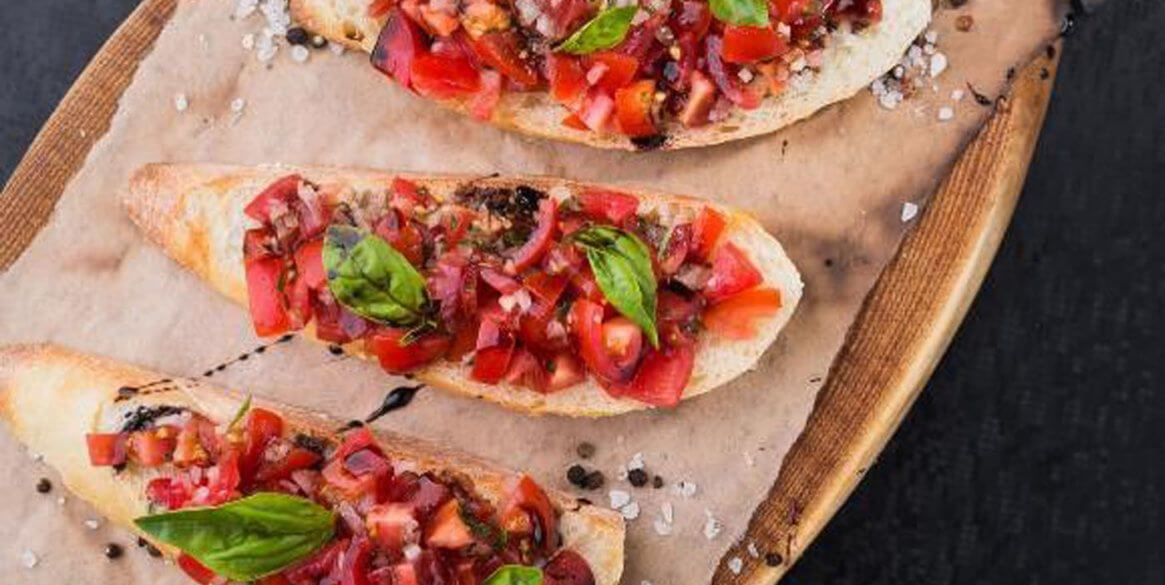 Ingredients
Gluten Free

Vegan Friendly
BFree White Bake at Home Baguettes
6-8 plum tomatoes (Tailor per number of guests)
Garlic cloves
1 Tbsp Balsamic vinegar
Mixed herbs
Olive oil
Looking for a creative starter or simply a snack to keep you going throughout the day? Why not try BFree Bruschetta using our new Soft White Rolls! Super-quick to make, yet so tasty
Method
2
Cut the BFree roll in half.
3
Dice or cube the plum tomatoes and place in a mixing bowl
4
Crush the garlic and add to the mixing bowl.
5
Add mixed herbs and any other spices you like to the mixing bowl as well as some olive oil and stir.
6
Spread the tomatoes with the added herbs evenly on the BFree baguettes.
7
Place the rolls in to the oven until lightly toasted.
8
Place on serving plate and lightly sprinkle some balsamic vinegar.