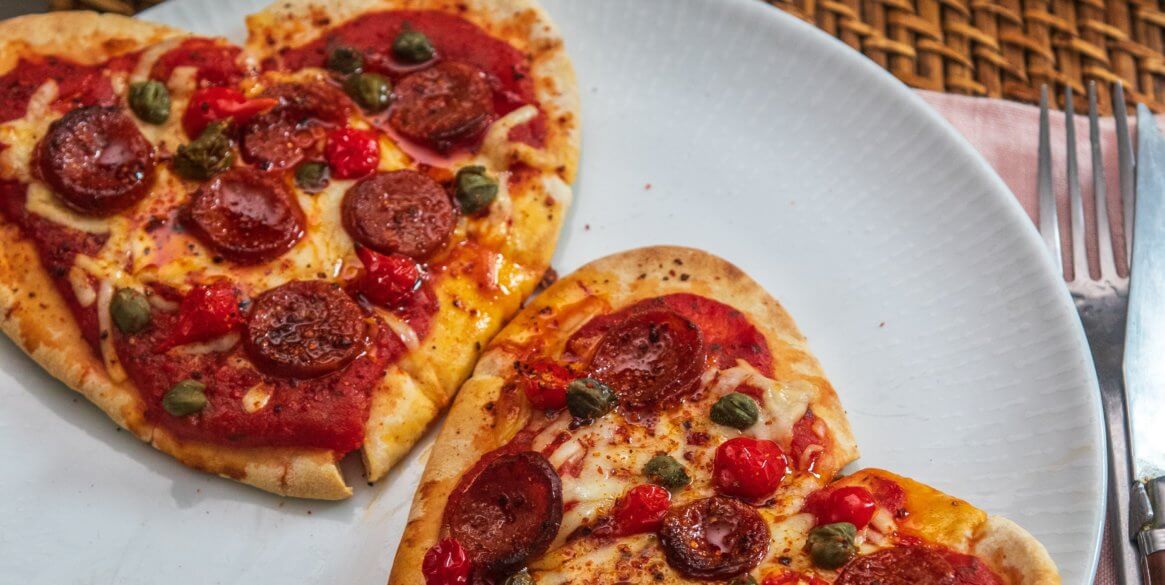 Ingredients
Dairy Free
1 pack of BFree Stone Baked Pittas
4 slices of mozzarella
Pizza sauce of your choice
Shredded mozzarella cheese
Pizza topping of your choice (we used sliced chorizo, red cherry peppers and capers)
Who will you be sharing this with?!
Method
1
Preheat your oven to 200.
2
Slice your pita on the diagonal giving two half hearts
3
Open up your pita pocket and place a slide of cheese into each pocket and join together into a heart.
4
Place on a baking tray, spread on the pizza sauce, top with the cheese, add your pizza toppings.
5
Bake in the oven for 5 minutes or until the cheese is melted.