Be Free to Tuck into Life
Why not have a look at our video below to find out a little more about us and our brand ethos...it's time to bite into freedom.
So what's new?
We've improved our packaging to enhance your experience, helping to keep the product fresher for longer, but also to reduce our impact on the planet.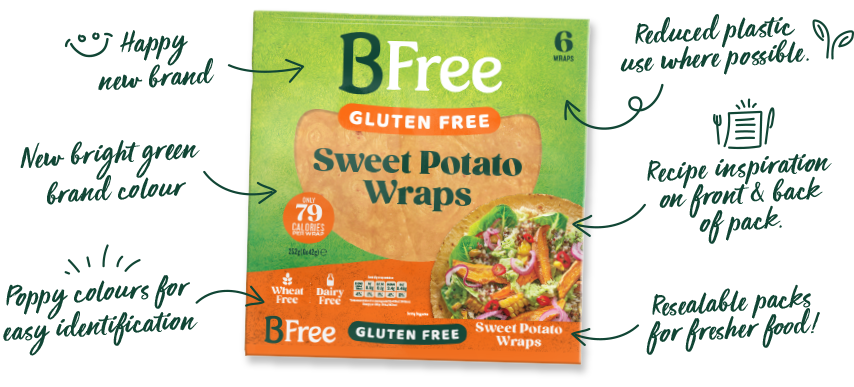 Our BFree Food Philosophy
You know that feeling? When you serve up a gorgeous lunch or a piping hot pizza and it feels like there's a giant food hug on its way to you. That's the joy we want everyone to experience. Wherever you're from and wherever you are on your health journey we welcome you to our BFree table.
Pizza night, Indian feasts, impromptu picnics – we're here for you with all the good stuff you love.
Inspiration
At BFree, we're all about what can be added to life, not what's taken away.
We add the healthy good stuff – ancient grains, carrot fibre, protein.
Now, you can add your own style with these gorgeous recipes.