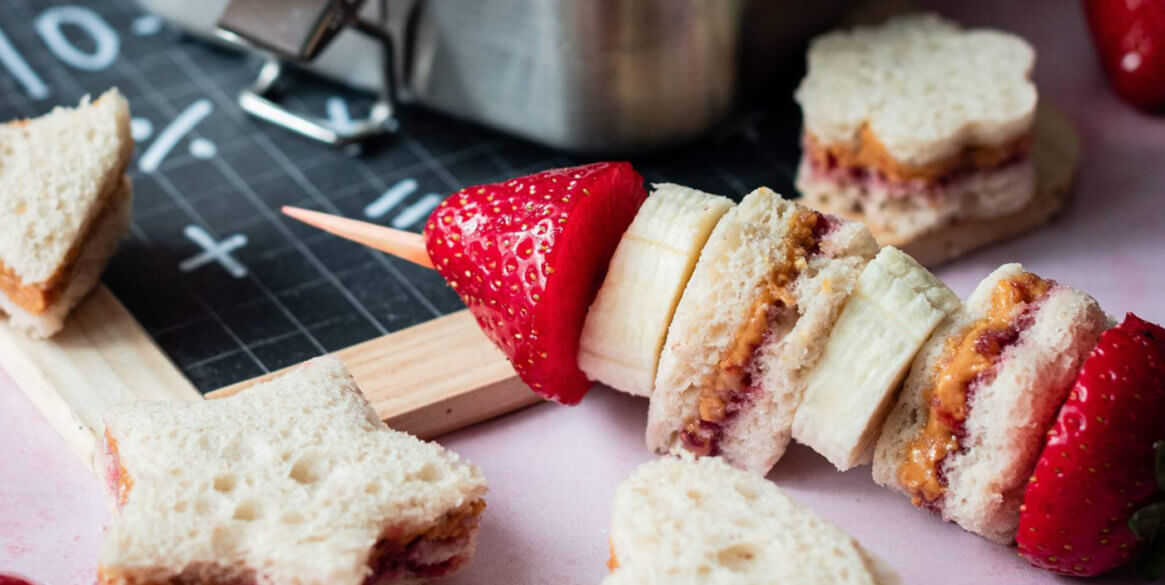 Prep time: 5-10 minutes
4 slices BFree White Sourdough L0af
2-3 heaped tbs of peanut butter/nut butter alternative
2 tbs of your favourite jam
4 large strawberries cut in half
1/2 banana sliced
To Prepare
Small cookie cutters
4 child-friendly skewers
Method
1
Spread 2 slices of BFree White Sourdough Loaf with peanut butter/nut free alternative.
2
Spread another 2 slices of the loaf with jam, and sandwich together with the previously buttered slices.
3
Using small shaped cookie cutters, cut 4-5 small shapes from each slice. Try not to waste the trimmings, the chef's treat!!
4
Using a skewer, slide on a strawberry half first, then follow with the peanut butter & jam sandwich cutout. Repeat this step with the banana slices, sandwich cutouts, and strawberry slices to assemble your desired kebab!
5
Add to lunchboxes or serve as a snack!