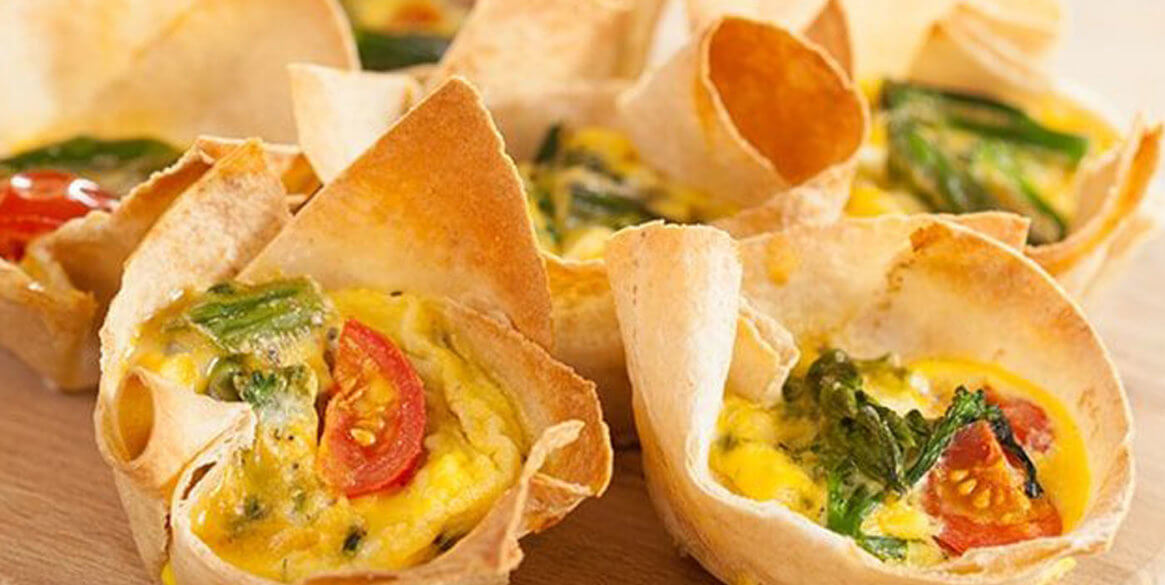 Ingredients
Gluten Free
2 BFree Multigrain Wraps
4 eggs
3.4 fl. oz milk
4 smoked rashers chopped
1.4 oz grated smoked cheddar
1 small onion, chopped
1 tsp oregano
Mini quiches are a great make ahead gluten free breakfast! Why not fill them with your favourite fillings or use up whatever you have in the fridge
Method
1
Preheat the oven to 350°F
2
Fry the bacon and onion until browned. Whisk the eggs, milk and seasoning together.
3
Chop each wrap in half. Cut two 2cm slits into each wrap quarter and fold into cups on a bun tray.
4
Add a spoonful of bacon and onion to each cup and cover with egg mixture. Sprinkle with cheese and oregano then place in the oven for 10mins.